Dr. Matta is the Medical Director of DM Cosmetic and Wellness Centre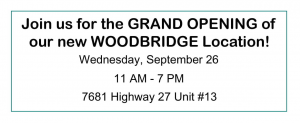 Since graduating with honours from the University of Toronto Medical School in 1991, Dr. Matta has become one of the most knowledgeable and leading edge physicians offering executive, preventive, nutritional and cosmetic health care services. Moving to Brampton in 1993, he started a medical practice and subsequently opened the Dr. Matta Cosmetic and Laser Clinic at Trinity Common.
He has guest lectured at the University of Toronto, Peel Memorial Hospital and has presented multiple times at the annual College of Family Physicians Convention. He is frequently sought out by global and local media as a credible source for medical and cosmetic issues. Despite being a leader in his field, he is continually upgrading his skills, technology and knowledge base and regularly attends continuing education. In his office he provides treatment for acne and acne scarring, excessive sweating, migraines, myofascial pain (back and neck spasms) as well as acute and chronic pain throughout various areas of the body. Our office also offers a full line of medical quality skin care products, chemical peels and facials.